Risk Management
Real-time virtual risk management
Manage risk automatically with the real-time, voice-activated risk-manager.
Optimal Risk
Choose from 8 dynamic risk-strategies and increase your position size methodically and allocate risk optimally.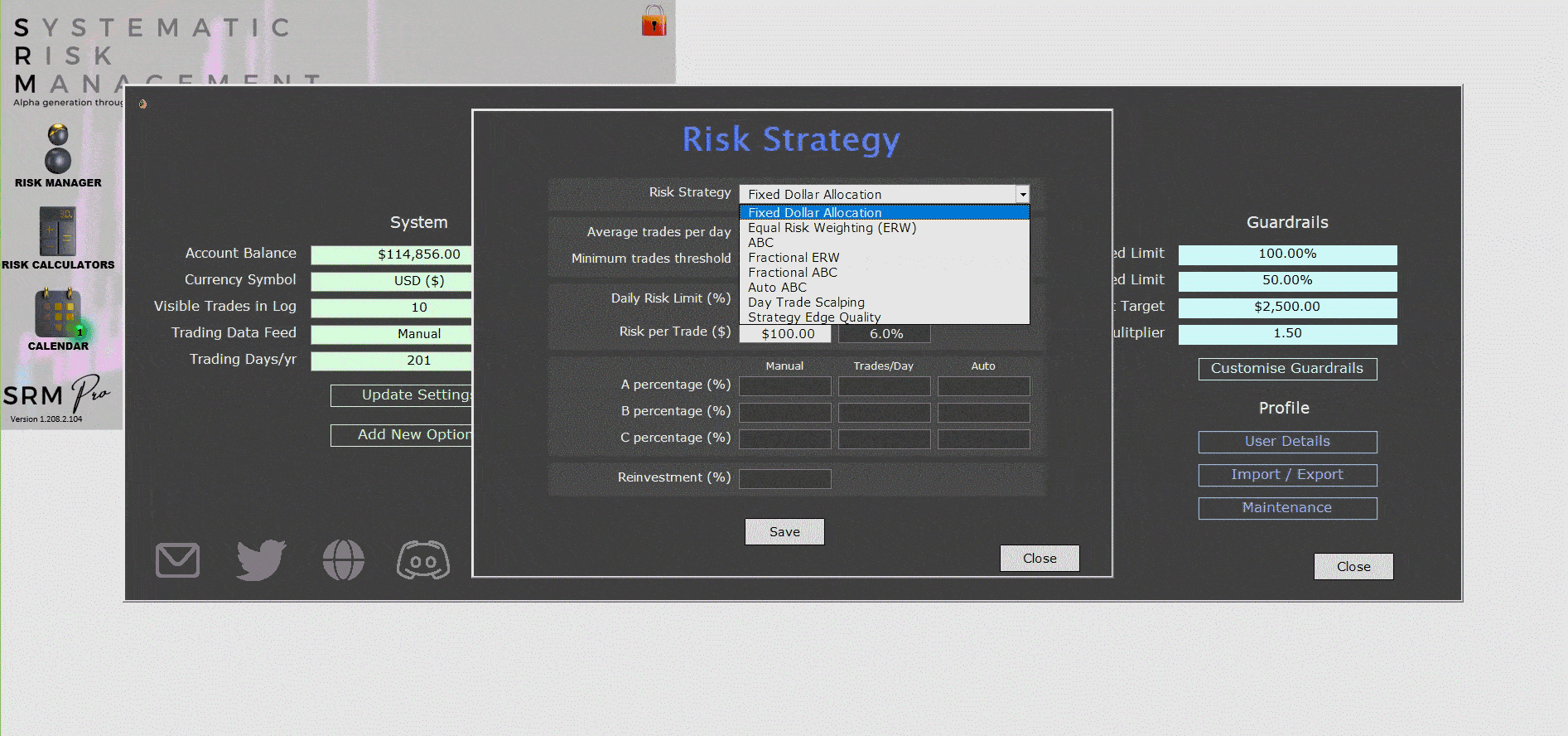 Objective
Remove discretion from managing risk, remain wholly objective, and execute a sound risk strategy. Strip away uncertainty, emotion, and biases. Manage risk in a consistent, methodical manner and prevent avoidable costly errors from ever occurring.
8 Dynamic Risk Strategies

Customizable guardrail warnings

Voice activated, Real-time virtual risk-manager

One-click Scalping Grid for Day-Traders

Preparation grid for trade planning

Guardian risk-management recommendations

Filtered Chart Analysis and Strategy Cards

Profit Target Indicator

Live position status
Application of pre-determined risk models

Eliminate large drawdown

Customizable guardrails to set personalized trading rules

Optimal-risk allocation on every trade opportunity

Increase position sizing methodically.

Use Leverage optimally

Sustainable account growth

Automatic adjustment to market volatility.

Live position status

Manage trading emotions

Follow trading-plans